webcams.com is a live adult cam site where users enjoy live interactive webcam shows with live performers and also weekly mega webcam show with popular PornStars . There are two Payout Options PPS and Revshare. you can Earn $100+ on a referred member's first order or Payouts start at $25 for every free lifetime member you refer. You are paid as soon as the customer's transaction is approved or Earn 25% spending commissions every time the member spends money.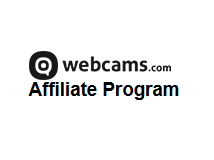 About Webcams
Website : webcams.com
Alexa Rank : 15,000
Payment : Weekly ( every Friday )
Payment Option : wire, Paxum, payoneer and Check by FedEx
Minimum Payout : $100

Features :
Better marketing tools, including full access to all model images and videos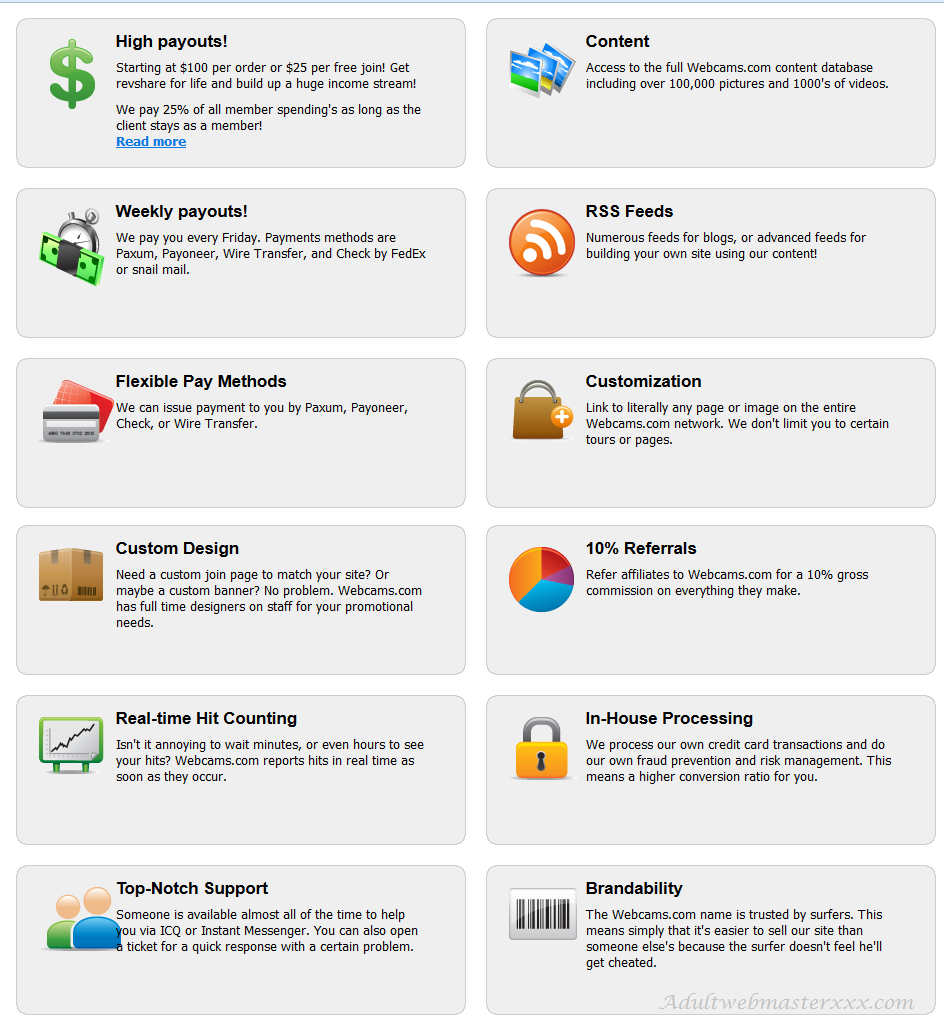 Q: When a user get paid for there sales?
A: Payments made weekly once the minimum payout is reached. Pay periods start on Sunday and end on Saturday, and the payments are issued the following Friday.
Q: What types of traffic do you allow?
A: traffic from all sources except chi*d pornography sites, b*stiality sites, sites that target minors.
This means webcams allows traffic from search engines, banner advertisements, blogs, pay per click marketing, link trades, file sharing services, webcam community sites, dating sites, etc.
As well, I wanted to mention again that webcams are not accepting chat traffic, e-whore traffic, spam traffic, forum spam traffic or any sort of direct social networking traffic anymore sent through spam as well, we aren't paying forthese types of traffic or sales that might came from such traffic sources.